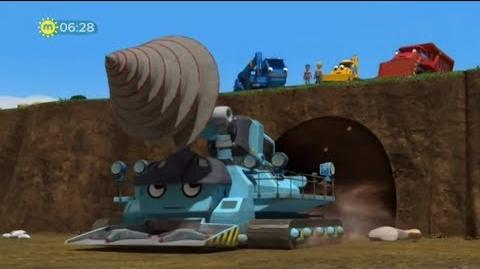 Jet Powered Scoop is the fourteenth episode of the twenty-first season. It was written by Darren Jones.
Plot
Scoop finds himself zooming around the streets on a jet engine, after he messes around at the scientific test facility that the team are building for Mei Moon.
Characters
Mei Moon (Debut)
Crunch (Does not speak)
Thud (Does not speak)
Norm (Debut, does not speak)
Trivia
This marks the first appearances of Mei Moon and Norm.